Things to Consider Before Hiring a Sports Advertising Agency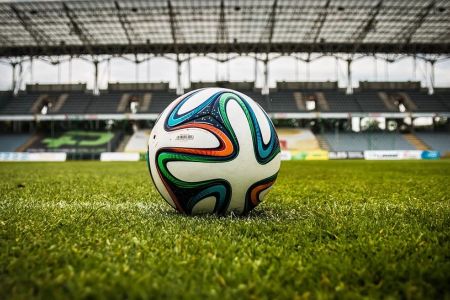 Looking to promote a sports team or league and don't know where to start? Or maybe you have already started marketing but are looking to supplement your on-staff marketing team. No matter the reason why you are looking to hire a sports advertising agency, there are a few things you should consider before you go out searching through sports advertising agencies to find the right one for your marketing campaign. Much like trying to find an advertising agency for a product or service, your sports advertising agency needs to be able to supplement your business effectively, bringing outside insight to power the growth of your brand.
Experience in Brand Growth
You should be treating the advertising of a sports team or league just like any brand; you're looking to push the brand to the consumers to increase revenue in either ticket sales or merchandising. When searching around lists of sports advertising agencies, you need to consider how long they have been in business, and also the current and former clients that they put in their portfolio. If they have been successful in the past, you should already know at least some of the sports brand names they have worked for in the past. Brand growth is more important now than ever when it comes to sports advertising. Depending on the sport or league you are in, there is an expanding amount of teams and players, meaning more effort is needed for growing your brand, and that effort is going to go the furthest when you have hired an experienced and capable sports advertising agency.
You should also consider, when contacting sports advertising agencies, to get information directly from them on the successes they've had in the past with marketing campaigns. They may not list every client they have had, and they likely won't list the exact success rate they had, which is even more important than just having a name in their portfolio. When hiring an advertising agency, it's important to have proof of their track record, otherwise they could just say anything and you'd have to take them at their word.
Marketing Budget
When you are considering sports advertising agencies, you need to understand the budget you can afford to hire them with for marketing your sports brand. A sports advertising agency isn't necessarily going to cost more than hiring an in-house team for marketing. An in-house marketing team can often end up getting overzealous with budgeting, whereas an external marketing team will always work within the agreed upon budget at the start of their contract. As well, with their expertise and resources, the budget may go further than with an in-house marketing team. You also have to consider the things that affect the budget cost overall, such as timelines, custom work for marketing, the reach you are expecting, and the length of the agency's contract.
Cultural Fit with Your Sports Brand
When you are working with external teams of people, like sports advertising agencies, you need to consider how they are going to fit in with the culture of your own company. You may decide to hire a team from far away and never actually interact in person, but you are still going to be communicating and working closely with them, so you need to ensure that they have the same values your company has, and that they can work well with your own employees. This is especially important if you have no in-house marketing team coordinating with the agency; there can be a disconnect that could see your opinions, or their opinions, being ignored.
Looking for Specialized Advertising
Technologies are ever changing, and you may be looking for sports advertising agencies externally for a specific and specialized reason, such as social media. New platforms are always popping up on the digital landscape, and rules are always changing when it comes to advertising platforms. Many small advertising agencies Los Angeles may say they can do it all, but in actuality, they aren't as well suited for specialized advertising as an agency that focuses exclusively on it, or as larger firms that have a wide range of teams to cover those specialties.
How Much You Offload
When you are choosing sports advertising agencies, you need to consider both your timelines, but also how much work you are going to offload onto their team. If you are splitting tasks between your in-house team and an external team, you may need to consider specifying a specific employee to become their single point of communication, the person that works closest to them and that relays information between the teams appropriately. Having a single person in that position means that information doesn't get routed to the wrong people when working on a campaign.
With everything considered, sports advertising agencies are there to assist you in expanding your sports brand, whether they take over marketing completely or work with your own marketing teams. Find a sports advertising agency with experience, that understands you, and that you communicate with well; you will see the brand growth you want.