Common Marketing Questions You May be Asked in an Interview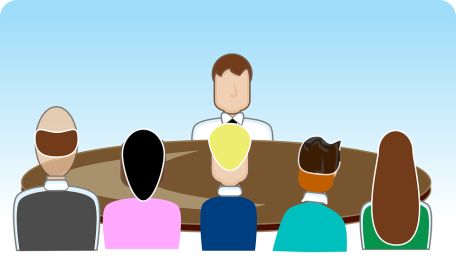 It is normal to feel anxious and nervous before the interview. With some preparation and planning, you can do well in your next interview and land your dream marketing job. To help you we have compiled here the most common marketing interview questions you may be asked in an interview.
►Give us an example of a project that you successfully planned and executed.
► Tell me about a campaign with which you were involved that did not go as well as expected. What do you think went wrong?
► Can you give us a customer trend that is happening in our industry right now?
Marketing interview questions can be very broad or specific. Most likely you will be asked about your strengths and weaknesses and projects you are proud of. Employers love numbers, so to measure the success of your project you can use metrics. While explaining what went wrong focus on how you bounced back and what you have learned from your mistake.
Skill-based questions
► What are the 8Ps of marketing?
► What is your expertise, B2B or B2C, or both?
► How have you successfully incorporated online marketing tools in your marketing campaigns?
Here the employer will check your technical knowledge of marketing. There are many marketing platforms available such as print, video, or search engine. Every platform demands a specific pattern of marketing. Before appearing for the interview make sure you decide your preferred marketing channels as the marketing interview questions will be asked accordingly.
Situation questions
► If you have a tight budget, how would you approach a big project?
► If you get a negative review of your product from a customer, how will you respond?
► How would you market a newly launched product?
These questions are aimed to understand your thought process and how you can work under pressure. Telling the employer about your qualification is easy, but talking about solving a difficult marketing problem is difficult. Stay calm and offer them a safe and realistic reply. The company will understand that you have done your homework and you can be resourceful in these situations. Keep in mind that situations keep changing in the marketing field. You need to come up with an idea which will be creative as well as cost-effective and beneficial to consumers.
Personality-based questions
► What do you love about marketing?
► How familiar are you with our target market?
► How important do you feel it is to communicate with the sales or product team?
Here the employer will check your passion towards marketing and your adaptability to different situations. Only qualifying the technical skills of a candidate doesn't always ensure that you will be able to fit into the culture of the company. How you deal with the team and reach your target, and understand consumer behavior is also an important factor.
Now you know the most common marketing interview questions you will be asked in an interview. In addition to this, try to do some research about the company. Go through their website, social media pages, etc. Having some background information will help you to impress your interviewer and answer their questions positively.
Did we miss any important marketing interview questions to add? Please feel free to leave your comments below.