All That You Wanted to Know About WeChat e-Commerce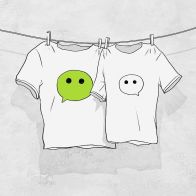 The eCommerce market has been growing rapidly in China over the past few years and many apps including WeChat have joined the bandwagon.
In the initial days of WeChat, it was only an app used for communications via instant messaging.
But over time, WeChat e-Commerce ( adstochina.westwin.com/WeChat-e-Commerce ) and many other options to its core service have cropped up.
With WeChat Store, came WeChat Mini-Program, WeChat pay, and others. The platform has now become so big that it is impossible for Chinese people to live without it.
So, you need to have a WeChat official account to boost your sales in China. Many western companies try to enter the Chinese market but they don't have any idea about selling on WeChat. And that's the biggest mistake they make.
WeChat is considered to be one of the best apps to penetrate the eCommerce market in China. You don't need to have a Chinese bank account, Chinese business registration, or any other exporting license to sell your products on the platform.
You can have a cross-border payment account. And you can seamlessly send products across the border and you don't need to possess a trading license.
This means you don't need to make hefty investments and you can access the Chinese market by working with a few Key Opinion Leaders.
How to Sell on WeChat
Below are the three primary ways you can sell on WeChat.
1 Create Subscription Account
One of the best ways to sell goods on WeChat is to create a subscription account. You can create such an account by using a special tool offered by WeChat only. After the completion of the process, you can start promoting and presenting your products.

To make the purchasing process easier, an eCommerce store has been linked with a "Subscription Account". Whenever a customer intent to purchase a product, he will automatically be redirected to the payment page.
2 Use WeChat Mini-Programs
WeChat has been pushing its mini program for quite some time to take on Alibaba's e-commerce empire and this has been beneficial for businesses trying to capture Chinese audiences' attention.
WeChat Mini-Programs are lightweight apps. It does not need to be installed. And can range from food delivery and ride-hailing to shopping and live-streaming.
WeChat has a massive social network so being a brand owner, you can easily tap into its 1.2 billion monthly active users.
According to a survey, 41% of brands that participated in the survey acknowledged that the eCommerce Mini-Program on WeChat has helped them cut down online store opening and operating expenses.
As a result, online shopping is one of the most popular Mini-Programs and considered one of the best ways to sell on WeChat.
3 Use WeChat Shops
WeChat shops is another best way to sell your products thru WeChat. It comes with a plethora of features that make them stand out in the crowded Chinese e-commerce landscape. Below is a quick rundown of the key features that you can leverage.
● WeChat payments: Users can pay from within WeChat, with just one click.
● Automatic phone number collection: You can easily access the phone number of the user associated with their WeChat account. However, you need user approval here.
● Automatic address collection: You can access the list of addresses of the user stored in their WeChat account. Similar to the above, you need user approval.
● Social sharing: WeChat store is the right tool for group buying, viral campaigns, and other socially-driven purchasing behaviors.
● Integration with influencer accounts: WeChat store allows you to create a link from an influencer campaign to a product page to ensure high conversion rates.
● Native WeChat Coupons: A WeChat Shop set up by you allows you to send discounts to customers via a WeChat official account. Using this feature you can keep your users updated about your latest promotion and bring engagement with your brand.
WeChat Mini-Program vs WeChat Shop
WeChat Mini-Program is an app within the app that provides e-Commerce services or other kinds of functionalities.
On the other hand, WeChat refers to any eCommerce experience optimized for WeChat. It could be a WeChat Mini-Program or a simple website optimized for WeChat via proper WeChat Login, WeChat UX, and WeChat payment.
So, do you have any questions about WeChat e-Commerce?