A Guide to Weibo Marketing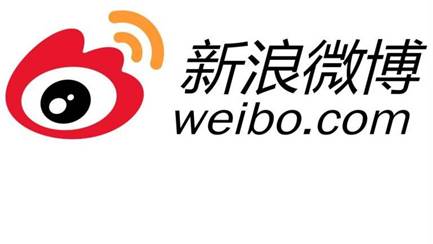 Social media is interweaved into every aspect of people's lives across the globe. For Chinese people, Weibo has become the backbone for everything, and their online lives are like a tapestry that is woven every moment that they breathe and live. Weibo is one of the popular social media sites and has close to four hundred million active users per month. It is mostly used in entertainment, and trend spotting and the users follow famous bloggers, celebrities, etc. Due to Weibo's open nature, in terms of marketing it is good for vendors and brands for increasing awareness of the brand, gain followers and growing the popularity among the masses. The brand can use multiple resources on the platform for inviting Key Opinion Leaders (KOLs), launching campaigns, and displaying paid ads. The Weibo Window option on the platform helps the vendors in selling directly. For connecting with a large audience and converting the users into potential customers, you need to establish a noticeable presence on Weibo, and we will be discussing some steps to guide you on Weibo marketing.
Registration and Verification of Account – The initial step is to do registration of an official account for your company on the official website of Weibo. Enter all the personal details and give a catchy username. Then your account needs to be verified. The verified accounts have V sign displayed on their profile picture and enjoy extra services like more customization settings for your page, extra space to put your brand information in detail, own platform for campaign management and mass messaging.
Customizing your Account – After registration and verification of your account, you can put images on for your background pic, profile pic, banner pic, and cover pic. You can also add information about your brand on the homepage.
Develop a Good Content Strategy – As Weibo is an open platform, brands posts material related to marketing on a daily basis. Therefore, sometimes it is difficult for creating good marketing content that will have a positive impact on the users. So, it is necessary to have the right content for Weibo marketing. For companies, there are primarily four types of content, which you can post daily on Weibo like KOL content, interactive content, soft content, and product-based information. Let us understand with an example. One of the sought-after kitchen appliance brands in China has attractive content in Weibo. In addition to updating the brand news daily, they interact with their followers, post various recipes daily as per the user's request as a soft content, forward the posts published by KOLs and engage with the audience by launching UGC campaigns. Talking about the format of the content the users on Weibo prefer live streaming, short videos and Weibo Story that will help them to stay connected for a long time with a brand.
Acquire followers at the initial stages – A brand having a huge follower base is essential for increasing the awareness of the company on Weibo, so the first step for Weibo marketing strategy is to expand the follower base. Never expect from the users that they will find your company on Weibo and starts following. Ask your colleagues, friends, and family for spreading information about your brand. The great idea is to link the icon of Weibo to the social bar of your company's site. Another way is adding the name of the Weibo account on your id card.
Rolling ads, KOLs, and campaigns – Now you have gathered quite a number of followers on your account, aim for high levels of Weibo marketing. The popular campaigns like UGC collection and lucky draws are a hit where the users interact with other users, helps in attracting new people and increase in the exposure of the brand. On Weibo, there is a huge demand for multimedia content so, one should display video ads that are distinctive and creative by telling mysterious stories that help in arousing the public mood. Highlight real-life stories to the audience by focusing on a particular theme. The most important thing is to have a proper budget that solves your specific needs.