Everything You Need to Know About Yard Sign
If you wish to get a sign for the yard, there are certain things you need to consider first. Yard signs are great for advertising businesses or making a personalized statement about politics or religion. Many people simply use a yard sign in front of their house to indicate their support for a political candidate. Small businesses often use yard signs to advertise their products or services all across town. If you require a yard sign for your business or simply to make a statement; it is best that you know the right details about them.
Here's everything you need to know about signs for yard.
Yard signs are cost-effective ways to advertise a business or an upcoming event.
Not every business owner can afford to pay extreme costs for TVCs or regular newspaper ads. Direct mail campaigns can cost thousands of dollars every month and those may not even be very effective. In comparison; putting up yard signs is an inexpensive way to promote your business or event.
Not every business has the budget for high-profile advertising campaigns. But every business is likely to have the budget for yard signs.
You can purchase quality yard signs without spending much. It is possible to buy up to five-yard signs of 24×18 dimensions for as low as $49 – and for quality items too. If you choose an online shop that offers free shipping, you can further reduce the costs of the yard signs. It is also likely that if you order yard signs in packages of 5, 10, 20 or so; you may be further able to reduce their costs.
Installing them is not a costly affair. You can put them up in front of your office or house. You can ask your friends and families for help and put up signs in their lawns. Small businesses mostly need to focus on a smaller area in the vicinity of their location. So, you can easily find places to put up the yard signs.
Yard signs are extremely easy to buy and fix.
All you need is a good place to buy the yard signs and you are all set. You can even buy them from shops with an online presence. Shopping online for yard signs will offer you a way to order them any time of the day or night.
Choose a seller that has the resources to create and shipyard signs within 24 hours of you ordering them. Opting for such sellers is great when you urgently require new yard signs.
You don't require any tool or equipment to set up the yard signs. You can simply fix them up in any soft ground. You may need permissions to form authorities for certain spots or even require paying a fee for it. But there is no dearth of places for yard signs.
Yard signs need to look professional.
To be completely effective, yard signs need to be bright and simple. Ensure that the message is clearly written. Don't overcomplicate things by putting up too many details on small yard signs. Keep it to-the-point and simple. The lettering should be visible clearly.
Yard signs are available in different sizes.
You can order yard signs in different sizes. Once you have determined your message and the location, it will be easier for you to order the right size for the yard signs.
Refrain from buying too large signs to avoid making your message clumsy. If you keep the message succinct, you can order yard signs without paying for large ones (which you actually may not need). If you know where you will be fixing the signs, it will give you an indicator about the best size to buy. Buying too small or too large a sign for a yard may be utterly useless.
Yard signs are customizable.
You can, of course, customize the yard signs. You can choose not only the right size but also the right colors, fonts, and message. You don't need to buy boring white signs with red letters only. Now, you can choose full-colored signs in shades such as blue, red, green, yellow, purple, and others.
Ensure that you choose a reliable shop for buying the yard signs for maximum benefits.
Four Interview Questions to Hire the Perfect Marketing Professional
Marketing is an integral part of managing a business and involves understanding and satisfying customer needs. A marketing professional should be able to identify which products customers are likely to buy and at what price ranges. They must know how to package and distribute the products, and how to advertise the products for maximum coverage and consumer attention. For this, it is essential to have market research and analysis skills, and these skills should be a basic requirement in candidates you want to hire for marketing positions.
Hiring the right marketing candidate is very important since hiring mistakes can cost your business quite a lot in real expenses as well as in missed opportunities. So, it is essential to ask the right questions to determine if a candidate will be a perfect fit for your business.
Here are four interview questions for marketing position that you should ask:
How would you differentiate our products from those of our closest competitors in the marketplace?
This question is an important one as the answer will tell you how motivated the candidate is. Are they seeking any marketing job that comes their way or are they genuinely interested in working for your organization? The best candidates will have taken the time to research your business and will know what types of products or services you offer. They will have some inkling about your past and current marketing campaigns. If they have done their homework well, they will know who your competitors are. They will also know how their products are faring in the marketplace as compared to yours.
They must be able to elaborate on their research findings. Not necessarily in depth – that knowledge may come only after they've worked with your business for a while – but enough to demonstrate their thinking and reasoning capabilities.
What do you know about marketing campaigns and what makes them successful?
Here, you want to observe how familiar the candidate is with different marketing methods. They must explain which marketing methods, in their opinion, are more likely to spell the success of a marketing campaign and the reasons for this. They should demonstrate how to use marketing analytics tools to collect marketing campaign data, quantify it, and derive information from it to report success metrics. They must be able to explain how to harness various media platforms to reach a broad customer base, and how to measure customer awareness.
You also want to know if the candidate considers customer needs and cares whether they can meet them. A successful campaign, after all, is not just about business profits. It is an encouraging sign if the marketing candidate keeps up with industry trends and knows how to take them into account to draw up marketing campaigns.
Did you ever conduct a marketing campaign that didn't turn out to be a success?
You can't win every battle, and, so it follows, not every marketing campaign can be successful. It can be tough to deal with, but to continue working in the marketing field, candidates must learn to get over such failures.
It will help to hear something along the lines of how the candidate felt discouraged, a natural feeling in this situation, but was able to overcome it. You don't want a cookie-cutter answer, but you do want to know if they can analyze what went wrong and why. They should be able to tell you which part of the campaign was done right, and what they learned through it about their target customers. You want them to convince you that they can incorporate what they have learned into your marketing initiatives.
How do you manage situations where team members have radically different ideas about marketing a product?
The goal is to get some insight into how well the candidates can communicate with colleagues and co-workers from diverse backgrounds. Can they consider ideas from different perspectives and acknowledge those variances? Are they able to bridge the differences and come to an agreement on how to market the product? By asking these four interview questions for a marketing position, you can get a solid idea about what the candidates are like and whether they will be an asset for your organization.
How Marketing Recruitment Agencies Help You to Hire the Right Marketing Talent?
According to Monster's 2018 State of Recruiting survey, around 67% of employers surveyed said it was hard to find the right talent. Hiring marketers is tougher than hiring engineers. This is because resumes, education and past performance do not guarantee worthiness of the candidate.
According to the Frontline Group survey, around 90% of employers use a staffing service. Here are some ways in which marketing recruitment agencies can help your company find the right marketing talent.
Find Better Fitting Marketing Talent
Determining whether a marketing candidate can be perfect for your marketing team can be difficult. The concept of marketing is broader in terms of definition and the activities it encompasses. There is a very thin line dividing Sales and Marketing, and the recruiter needs to know the difference.
Traditional interviewing strategies do not work well in hiring marketing talent. Marketing staffing agencies use innovative hiring strategies to find the right marketing talent. For example, besides reviewing a candidate's work for previous employers, the recruiting agency also has its skills assessment tests to see how the candidate works.
The mock creative tests conducted by recruitment agencies help them know how the candidate creates a concept in their mind and how they think. The skill assessment test also checks the candidate's ability to create content on a specific topic and analyze the strategy behind it.
Helps You Reach Passive Candidates
Passive candidates are valued by employers as they are currently working and more likely to have updated skills sets. Due to limited reach, in-house recruiters are less likely to reach passive candidates.
Marketing recruitment agencies are always recruiting marketing candidates for different industries they serve. They know which passive candidates have the right skill sets required for the job position in your company. Marketing staffing agencies forge strong relationships with passive candidates through social media interaction or other communication channels.
If the agency is not able to find a suitable active candidate for the post, they can reach passive candidates and discuss the job opportunities available. If the job offer in your company is attractive enough, the candidate is more likely to make a job switch.
Access to Talent Pools
Leading marketing staffing agencies are known to create a talent pool that is a database of people that suit the sector. The talent pool is a stock of excellent candidates that are ready to work when a relevant job opportunity comes in.
Many recruiting agencies are known to gather candidate data for extremely hard-to-fill marketing roles. As soon as they find a candidate that matches the requirement, the agency puts in candidate data in their talent pool. This means the talent pool maintained by marketing staffing agency is a resource of highly skilled marketing talent "waiting in the wings".
Whenever a client wishes to recruit staff for their marketing department, the recruitment agency is not required to search for candidates in the open job market; they just have to pick the best candidates from their talent pool.
Build the Employer Value Proposition
Employer branding plays an important role in attracting high-quality candidates. In today's job market, a strong employer brand can be the difference between attracting the best candidates for a role and seeing the candidates take up the job offered by your competitor based on their reputation.
Leading recruitment agencies work to build a strong employer brand for their clients to make the job opportunity look more appealing to the best candidates. Today high caliber candidates have multiple job offers to consider. If you want the candidate to join your organization, you need to have a strong employer value proposition which needs to be communicated during the hiring process.
A good recruitment agency would "sell" your company to the high caliber candidates by showing the benefits of the opportunity. The recruitment agency also focuses on key motivators like compensation, company culture, career progression those appeals to candidates.
A specialist recruiter like a marketing recruitment agency can be a huge advantage to ensure your hiring process attracts right marketing talent and convince high caliber candidates to pick your organization over your competitors. These are some of the ways in which marketing recruitment agencies help you hire the right marketing talent.
Three Things to Know before Engaging Marketing Recruiting Firms
Convenience and reliability are two of the main reasons that many companies prefer to hire marketing recruitment firms to handle the hiring of their marketing personnel. It requires a lot of time, effort, and human resources to sift through a large volume of job applications and shortlist the promising ones. The company must respond to candidates and arrange for interviews, and then conduct the interviews. Instead of this, it is much easier to hire a marketing recruitment firm to do the work for you.
The recruitment firms are experienced in finding and hiring marketing candidates with credentials that match the job requirements. You can rest easy knowing they will forward you the resumes of only those marketing professionals who have the necessary skills and competence to get the work done.
While recruiting firms are undoubtedly useful, they are not all equal as regards to experience, capability, and industry contacts. You must always thoroughly research a firm before you decide to partner with them. Here are three things to know before hiring marketing recruitment firms:
You must ask them about their industry experience
An experienced recruiting firm will have an extensive network of contacts across different industries, and also an extensive database of qualified marketing professionals that they have carefully vetted before adding them to their roster. They keep tabs on who is looking for work and who desires to make a job change, and they can match these people with the right employers. If their clientele includes many of the top companies, you can rest easy that they know what they are doing and that they will be able to find the right staff for your company.
It is much better if they are experienced in hiring for your specific industry niche. It will save you having to explain exactly what you require, and they won't have to start from scratch to find and vet competent marketing people that have a working knowledge of your industry.
You must collect and make ready the necessary information regarding the job positions
When you partner with a marketing recruitment firm, it is essential to have open and clear communication lines. The recruiting firm can find you the right candidates only if they have precise information about the available jobs and the qualifications, skills, and personal characteristics you want in your future employees.
In turn, the marketing recruiting firms may be able to offer you advice and insights on current hiring practices and what potential candidates expect in terms of work and salary rates. They may tell you about the changes you can make and the measures you can take to make your company more appealing as a workplace for the top industry talent.
You may ask for a non-disclosure agreement and a money-back guarantee
As you will be providing the marketing recruiting firm with a lot of company information that may be confidential as well as sensitive, you may consider first signing a non-disclosure agreement with them. Most recruitment firms should have no problem with this. Protecting a client's privacy is a necessary part of their business.
You should also include a money-back guarantee in the contract agreement. This will serve as a safeguard in the event that the candidates that the recruiting firm has hired for you turn out to be less than satisfactory for any reason. The marketing recruiting firm should be on board with this clause as well. It means they have a good deal of confidence in the candidates they hire for you and are willing to take responsibility if things don't work out. Some recruitment firms may offer to replace the hired staff with more suitable candidates. Reputable marketing recruitment firms can relieve you of a lot of hiring-related stress. You don't have to divert valuable work resources and company personnel for the hiring process. This means, you can continue your regular business operations without any disruption, and you won't lose out on work time and thereby work profits. With the marketing recruitment firm handling the entire hiring process for you, your company will be able to find the right people for the right positions, ensuring future business success.
Marketing Recruitment Agencies Power Your Business with Experience And Expertise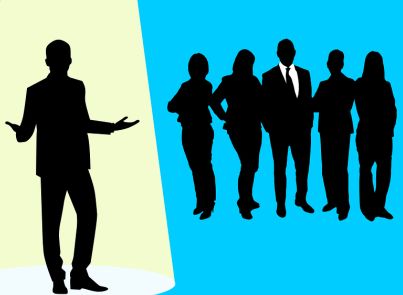 According to a study, companies are finding it difficult to hire for marketing positions, driving many companies to partner with marketing recruitment agencies to meet their staffing needs.
Here are some ways in which a marketing staffing agency can power your business with experience and expertise.
Finding the Right Talent
Marketing staffing agencies are specialists in recruiting for marketing positions. Whatever your marketing staffing needs may be, the recruiting agency can hire for most marketing positions including:
· In-house corporate marketing positions
· Product marketing
· Event marketing
· Public relations
· Corporate or brand marketing
· Web and interactive media
· SEO/SEM/Social media marketing
The marketing staffing agencies have years of domain experience that helps them identify the right skills needed for every marketing position.
The staffing agency will understand your company's needs and can identify the right candidate persona for every marketing position. Determining the right candidate's persona will help you decide the qualification, attitude, mindset, skills, and goals the candidate needs to have to be successful at his new job.
Find Passive Candidates
It is not always the active employment seekers who are the best fit for a particular job. For many organizations, passive candidates are like hidden gems that have the latest marketing knowledge and experience to draw innovative marketing strategies.
Unlike active employment seekers, passive candidates are already working. They are less likely to visit internet job boards and may not know about job openings in your company. It is tough for internal recruiters in the organization to know and reach such passive candidates.
The staff of marketing recruitment agencies keeps attending industry events, seminars, conferences where they meet a large number of people working in different positions. In simple words, they have extensive networks.
Many passive candidates who are looking for career growth opportunities are in contact for marketing staffing agencies. It is possible for a marketing staffing agency to reach the right passive candidates and discuss job opportunity in your organization with them.
Access to Talent Pools
Recruiting agencies maintain a database of candidate profiles that are known as talent pools. Based on the sector the recruiting agency hires for, the talent pool might be limited to a specific area of expertise or a broad group of individuals suitable for various marketing roles.
Talent pools could have candidates who have applied for marketing jobs, referred and sourced candidates, silver medalists, or candidates who have willingly joined talent pools. While the talent pools take a long time to build if done correctly can eliminate the need for advertising and get you quality candidates in less time.
Find Cultural Fit Candidates
Attrition is a big problem for companies. However, finding cultural fit candidates can reduce the attrition problem to some extent. Leading marketing staffing agencies go beyond assessing candidate by information given on resume. Staffing agencies design tests to evaluate a candidate's personality and traits and measure them in a structured way.
Psychometric tests help staffing agencies to determine whether the candidate has the enthusiasm and motivation for the marketing job. These tests also determine if the candidate is a cultural fit for the organizational culture and the way of working.
Conduct Pre-employment Screening
Investing in the background of potential marketing employees is an essential part of the hiring process. It helps the organization to make informed decisions regarding prospective marketing candidates. Background screening verifies the claims made on the resume and reduces the chances of a bad hire.
Background screening involves education and certifications checks, reference checks, past employment checks, credit checks, criminal record checks, drug screening and testing, corporate affiliations.
Recruiting for the marketing department is not easy, and every organization wants the best marketing talent to reach and expand their customer base. Marketing recruitment agencies save your organizations time, money, and effort by recruiting the best from many.
Do you know any other benefits of using marketing staffing agencies? Please feel free to comment.
The Top Four Must-Ask Digital Marketing Interview Questions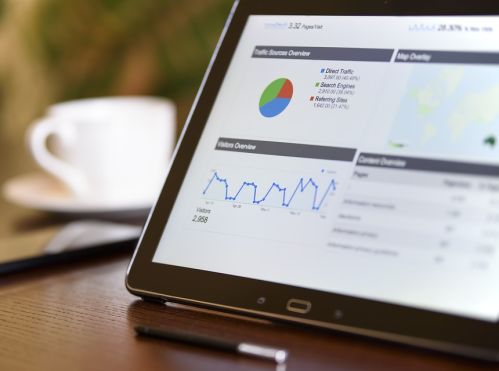 When you are interviewing candidates for digital marketing positions, it is important to be aware that digital marketing requires specific skillsets that are quite different from those needed for traditional marketing. Technological knowledge wasn't always a must in traditional marketing, but you can't get very far without it in digital marketing. Potential candidates must not only have advanced digital skills, but they must also regularly update these skills or learn new ones to master new technologies as they appear in the market. In addition, candidates must know how to plan and implement marketing campaigns strategically.
Let's look at some of the must-ask digital marketing interview questions that you should pose to all potential candidates for marketing positions:
Can you tell us what you understand about digital marketing and how it differs from traditional marketing?
This basic question serves as a conversation opener to set candidates at ease. It also lets you know how well the candidates understand digital marketing fundamentals and how well they can articulate their familiarity with it. They should be able to offer a clear definition of digital marketing and to explain why digital marketing trumps traditional marketing when it comes to reaching and influencing a wider audience.
They should also be able to tell you how they will go about planning digital marketing campaigns, how they will reach out online to current and new clients, and what steps they will take to keep their potential audience engaged. They should be able to explain the difference between inbound marketing and outbound marketing. They should be well versed in multiple digital marketing platforms and have a good understanding of conducting market research.
Why should we implement digital marketing? Can you tell us what the specific benefits are?
Here is a seemingly simple question with plenty of depth and scope in its possible answers. A candidate could start at the beginning and tell you how digital marketing revolutionized the advertising and marketing fields. Where once consumers were a mostly passive audience for all the marketing campaigns that advertisers unleashed on them, the digital marketing trend has now transformed them into active participants when and if they want to voice their reactions and opinions.
This allows marketers to gauge what the general public thinks of their products and marketing campaigns and if these are having or not having the desired effect. They can quickly alter or altogether change their marketing campaign to better fit in with public opinion. Such quick turnabouts are not easily and inexpensively achieved in traditional advertising.
What do you know about search engine optimization (SEO)? In your opinion, how crucial is it to digital marketing?
If anyone tells you 'not crucial', cross them from the list of potential candidates. Digital marketing depends to such an extent on SEO that claiming no knowledge of it these days borders on digital illiteracy. The candidates should be able to tell you how SEO makes it possible for search engines to find and index your website and web pages, using specific words and phrases that you have included in the pages. SEO influences your website traffic. Every time someone types certain words and phrases into a search box, the results display sites that have included them in their content.
No forms of marketing are all encompassing. What do you think are the limitations of digital marketing?
Having limitations isn't necessarily a drawback. Candidates should tell you how it allows you to streamline your marketing process for better results. That said, the principal limitation of digital marketing is, ironically enough, its very inclusiveness. Everyone can post-marketing campaigns online to reach to a broad public, and so everyone does just that. Often, with unimaginative sameness, and the result is that the public will either miss you in the crowd or tune out from boredom. The candidates should offer suggestions to avoid this and to come up with fresh marketing ideas that give results without wasting time, money, and effort.
These and other must-ask digital marketing interview questions will highlight how knowledgeable the candidates are about this type of marketing. You can then pare down the candidate list for your marketing position. Pick the most well-informed, efficient, and experienced candidates.
Common Marketing Questions You May be Asked in an Interview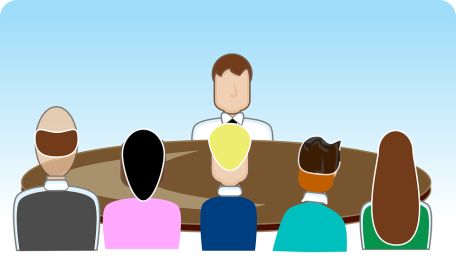 It is normal to feel anxious and nervous before the interview. With some preparation and planning, you can do well in your next interview and land your dream marketing job. To help you we have compiled here the most common marketing interview questions you may be asked in an interview.
►Give us an example of a project that you successfully planned and executed.
► Tell me about a campaign with which you were involved that did not go as well as expected. What do you think went wrong?
► Can you give us a customer trend that is happening in our industry right now?
Marketing interview questions can be very broad or specific. Most likely you will be asked about your strengths and weaknesses and projects you are proud of. Employers love numbers, so to measure the success of your project you can use metrics. While explaining what went wrong focus on how you bounced back and what you have learned from your mistake.
Skill-based questions
► What are the 8Ps of marketing?
► What is your expertise, B2B or B2C, or both?
► How have you successfully incorporated online marketing tools in your marketing campaigns?
Here the employer will check your technical knowledge of marketing. There are many marketing platforms available such as print, video, or search engine. Every platform demands a specific pattern of marketing. Before appearing for the interview make sure you decide your preferred marketing channels as the marketing interview questions will be asked accordingly.
Situation questions
► If you have a tight budget, how would you approach a big project?
► If you get a negative review of your product from a customer, how will you respond?
► How would you market a newly launched product?
These questions are aimed to understand your thought process and how you can work under pressure. Telling the employer about your qualification is easy, but talking about solving a difficult marketing problem is difficult. Stay calm and offer them a safe and realistic reply. The company will understand that you have done your homework and you can be resourceful in these situations. Keep in mind that situations keep changing in the marketing field. You need to come up with an idea which will be creative as well as cost-effective and beneficial to consumers.
Personality-based questions
► What do you love about marketing?
► How familiar are you with our target market?
► How important do you feel it is to communicate with the sales or product team?
Here the employer will check your passion towards marketing and your adaptability to different situations. Only qualifying the technical skills of a candidate doesn't always ensure that you will be able to fit into the culture of the company. How you deal with the team and reach your target, and understand consumer behavior is also an important factor.
Now you know the most common marketing interview questions you will be asked in an interview. In addition to this, try to do some research about the company. Go through their website, social media pages, etc. Having some background information will help you to impress your interviewer and answer their questions positively.
Did we miss any important marketing interview questions to add? Please feel free to leave your comments below.
Five Content Marketing Improvements That You Should Consider
In order to optimize your web page in SEPRs and sustain its ranking, it has become crucial to creating relevant, customer-engaging contents on a regular basis and posting them at the right time through right platforms. If these three criterions mismatch, you simply cannot reach your target audience and that is where the task appears overwhelming in the highly competitive digital marketing era. However, with proper planning, thorough research, and expert techniques you can harvest the best outcome of a content marketing strategy and stand out in the global market. Following are five improvement techniques you can follow to reach your aim.
Objective Based Contents
Typically, your content marketing strategy should be seamlessly focused on your business goal that you are intended to. Your long-term goal needs to be realistic and scalable, while by narrowing them down, you can comprehend your short-term business objectives. Defining the goals and objectives right from the beginning you can make your content marketing strategy easier, achievable, and productive.
Target Audience
Equipped with Google analytics tool you need developing a complete database of potential customers for your product/services base on their age, buying habits, interests, locations, etc. This is a great source of information which can be effectively used to work out the content types you need to post to educate or make your audience revert back with queries. If you're just introducing in the market and don't have any database, think of following content types of your would-be rival companies as well as the social platforms they use and type of engagements. Choosing the platform where your clients are online, and types of content, types of videos can help you brilliantly to deliver or improve your content marketing mechanisms.
Content Type
The types of contents created and posted perform as a powerful marketing representative of your company and brand online. This needs you to decide the type of contents which can impact maximum on the target audience. You can always consider researching content types, websites of competitors who are successfully operating in the market. Unlike traditional advertising mediums, the longevity of digital content can last longer when made evergreen in nature. Publication of evergreen content types such as educational, FAQ pages, blogs, video, and infographics to display product features, functionalities, and benefits help you get fast customer query. And managing them efficiently helps boost your content marketing endeavor.
Resource Efficiency
Before implementing your content marketing strategy, it is essential to decide whether you like to use your in-house human resource or consider outsourcing content writing services. Managing a full-fledged in-house online marketing team of experts who play the crucial role of content marketing strategy is quite overpowering and costly since your core business area is different. This brings the concept of outsourcing expert content writing and content marketing services to enhance your brand image over and over again. Outsourcing services are cost effective and less burdensome when it comes to business overhead.
Analyze Results
Finally, content marketing strategy needs measuring earlier outcome and result in analysis that displays through your sales graph and ROI. You enjoy immense room to bring changes as well as improvement based on your online customer's hunger for content types, methods, and requirements.
Digital Marketing – Different Tactics And Channels
Once you decide to go digital, it becomes essential for you to determine which sets of digital marketing channels and techniques should be the best mix to promote your brand. Not necessarily, you need to follow each and every tool since the inputs they need typically vary in terms of one's business objective, expertise, and budget. As of today, an array of digital marketing channels and tools are available for you, and here five popular of them are explained.
SEO
Indisputably, your success in digital marketing and SEO travel abreast. Search engine optimization is the core of your internet marketing drive. Considering Google, the largest and most acclaimed search engine, it can be said that optimizing your page ranking in Google's SERP is a major determining factor toward your business success. However, the ongoing changes of its algorithms still appear confusing to SEO experts. On the contrary, if you have greater grasp on Google's set of rules and abide by them while posting your pages, none can stop you from enjoying high ranking.
Search Engine Marketing (SEM)
When it comes to online marketing, the demand of SEM is increasing steadily being a highly productive digital marketing technique. Efficient search engine marketing in combination of PPC (Pay-per-clip) and SEO can make magic in search engine optimization. Interestingly, while SEO is not an absolute solution, SEO, SEM and PPC work together to benefiting businesses with long-term organic results, paid ads, and page optimization. Holding rank consistently for long period is highly difficult and needs chasing digital marketing techniques and tools properly that eventually helps achieve solid brand image.
Pay Per Click Ads (PPC)
PPC involves effective positioning of your paid business ads on search results pages generally at the bottom. As customers click on the ad, it takes them directly to the relevant web page or website. How the advertisement appears and its position on the page is chiefly determined by several factors such as relevance of ad texts, CTR, bid amount, quality score in Google's record, performance and more. Google's pay ad platform which is globally demanding is known as Google AdWords. The feature is provided by all major search engines like Yahoo, Bing etc.
Social Media Marketing
SMM is, no surprising, amongst the most popular digital channels all over the world. The uniqueness of social media platforms is that they offer you the easiest, effective, and affordable way to reach potential audiences. No matter, whether you are a small business person, freelance service provider, professional or multinational business house, social media platforms works at the core of digital marketing as a brand building means. Apart from globally popular social mediums like Facebook, Twitter, Google+ or LinkedIn you can put your product ad pages in Pinterest, Instagram etc depending on your product profile, target audience who use them. Use of social media channels helps you promote your market reach through B2B, B2C communication channels.
Content Marketing
Customers come online to obtain various services and product solutions. For buyers who advertise their services or products need to convey those potential customers all about the features, product plus points, solutions through text, video included with graphical presentation as per need. This helps customers to easily find the kind of services they are in need of. This is the whole objective of putting content in pages and that needs to be quality oriented, informative, and appealing to the audience. With well-planned content marketing integrated with one or more tools stated above helps you can raise your brand awareness to an apex point.